Introducing  All New SleepMake aX Series Acupressure Anti-Snore Ring
SLEEP BETTER, CONTROL YOUR SNORING!

If you have snoring issue, you most likely experience excessive daytime drowsiness

, gasping or choking while you sleep, pauses in breathing, trouble focusing, bad moods, and irritation or depression.

Habitual snorers can be at risk for severe illness, including obstructive sleep apnea. Sleep apnea produces several problems, consisting of: Long interruptions of breathing (more than 10 seconds) during sleep caused by overall or partial obstruction or obstruction of the respiratory tract.

There has been a medical breakthrough in snoring problem study. Researchers and doctors have actually come together to design the Anti-Snore Sleep Ring to help you live a more satisfying life.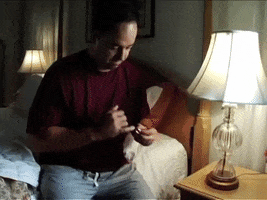 ⭕️ The SleepMake aX Series Anti-Snore Sleep Ring is a gadget to ease snoring problems. The ring uses acupressure technique, applying pressure on specific points on your little finger. The Anti-Snore Sleep Ring works by combing the positive results of acupressure, with the advantages that copper has on the body
Description:
Using the principle of acupressure the wearing of the ring promotes the dilation of the breathing areas thereby removing the primary cause of snoring

The pressure points within the ring incorporate 2 magnets increasing the effects in the same way that acupuncture practitioners

Use magnets during treatments.The stop snore ring is the only ring incorporating magnets other rings are falsely claiming they are magnetized.
" THIS HAS REDUCED MY HUSBAND'S SNORING BY A CONSIDERABLE AMOUNT AFTER USING IT FOR A WEEK. I SLEEP BETTER NOW."- Tanya, 34, User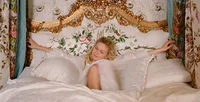 How To Use

Place the ring on the little finger of a hand (right hand for men, left for women usually works best) ideally around an hour before bedtime.

Gently squeeze the ring when it is in place to enable the Acupressure points to work.

The Acupressure Stimulator on the inside of the ring acts on a sensitive spot on the snorer's finger, which is on the outer side at the base of the finger between the knuckle and base.

The raised part on the inside of the ring acts when correctly positioned on one of the meridian lines in the little finger of the snorer.
FEATURES
Prevents or Significantly Lowers Snoring

Promotes a Better Night Sleep- Ideal both for man and woman

Better Sleep Quality: No need to alter your sleeping habits. You will take pleasure in a more relaxing comfy and undisturbed night sleep

Functions Using the Ancient Chinese Medicine of Acupuncture and Acupressure

Made from premium product for useful usage.
     A Great Ring That is truly a Relationship Saver ! Get Yours Now!
sleep.

reimagined